I am a creative of many different mediums. Right now I channel my creativity into The Mojo Mecca podcast, guided meditations, poems, art, dance and holding supportive weekly connection sessions through Mojo Mecca app. I'm also in the midst of a Degree in Counselling.
I love being in water, keeping myself active/well, and being in the company of fun, expansive beings. It is my belief and direct experience that the beauty of the natural environment, and the sanctuary that lies within us, can always bring us back to a sense of home, harmony and clarity.

My intention for The Mojo Mecca is for it to be an inspiring, artistic, meditative media hub. It is an ever-evolving space that is full of immersive experiences, inspiring stories, creative gold and insights for you to carry into your everyday life.
The Mojo Mecca App houses all of who I am, what I offer and who this community is too - find out more about it and download it here.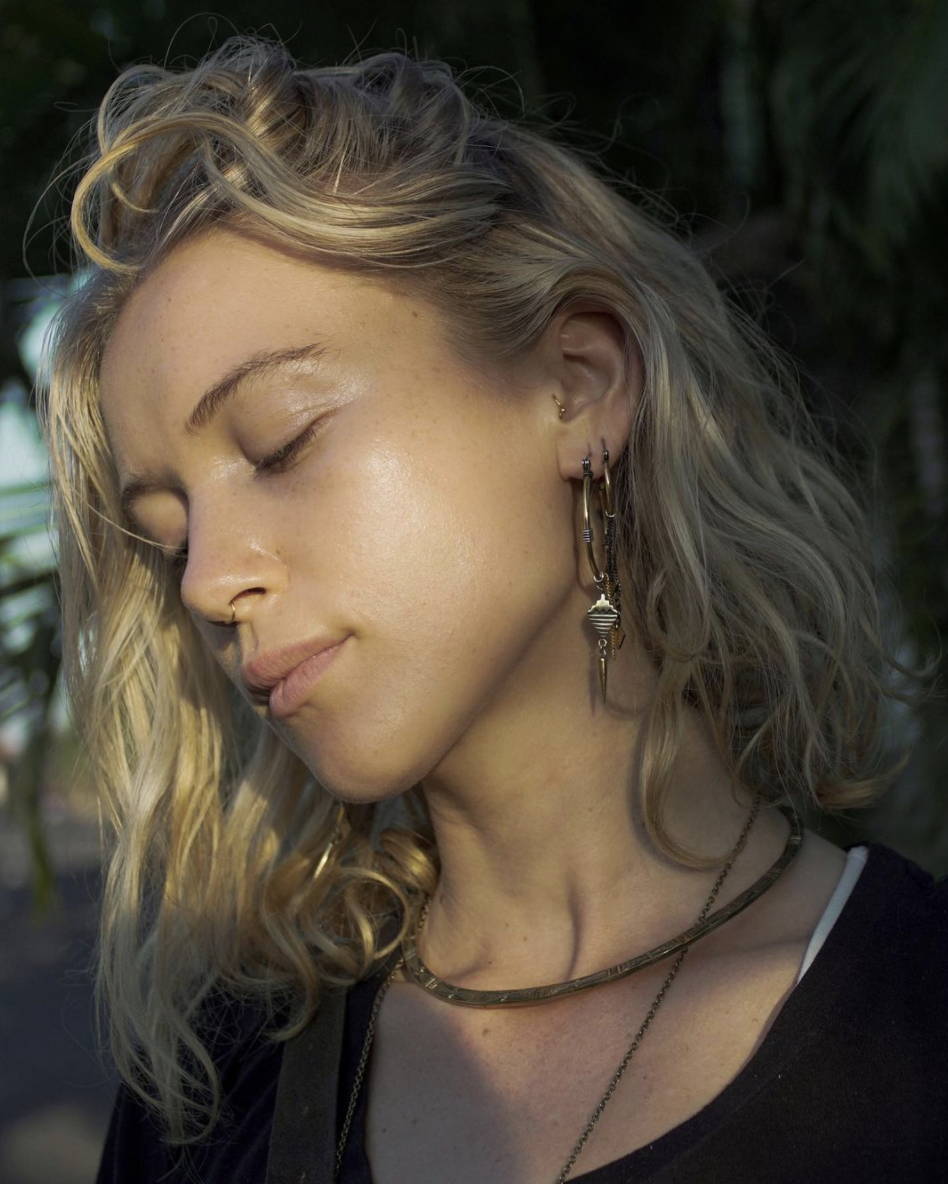 In Andean cosmology, they speak about 3 worlds.
The lower world, which is represented by the Serpent, the middle world, our Earth plane, which is represented by the Puma, and the upper world, where the Condor flies. For me, the Earthly plane is representative of all the feline, minxy creatures.
And as the years go by, and my connection to this project deepens, I understand more and more the meaning of the Minx & this Mecca. The Mojo Mecca's deep intention is to create a safe, supportive platform that inspires people to tap into their beauty, appreciation, gratitude, artistry and sovereignty. I'm so happy to say we've done that now - in the form of our new social app/community.
We move in this world with grace, dignity and magnetism. We are not here to fight the systems in place, but to (with a keen eye) work with them in a way that creates new, more balanced out ones. And to make sure we have a damn good, sensual, loving, hilarious, adventure-rich time while we're here.
All of this is Mojo. Life force. Creativity. And the minx represents and embodies this so stealthily and beautifully.
As the steward of this entity, I am continually learning how to embody more and more of this vibe.