Thank you for investing in your creative expansion!
I'm excited to step you through how to create the website of your dreams.
Please watch the videos in order, and then save the documents i've embedded at the bottom.
Big love!
An introduction video where I also cover the pros & cons to putting yourself out there in the world.

A video focused on talking about all of the little details you will need to get clear on before beginning your website.
e.g name / layout / purpose etc...

A concluding message and a big 'thank you!'

Here are 4 extra documents with some more information / tips!
Save them for a higher resolution image.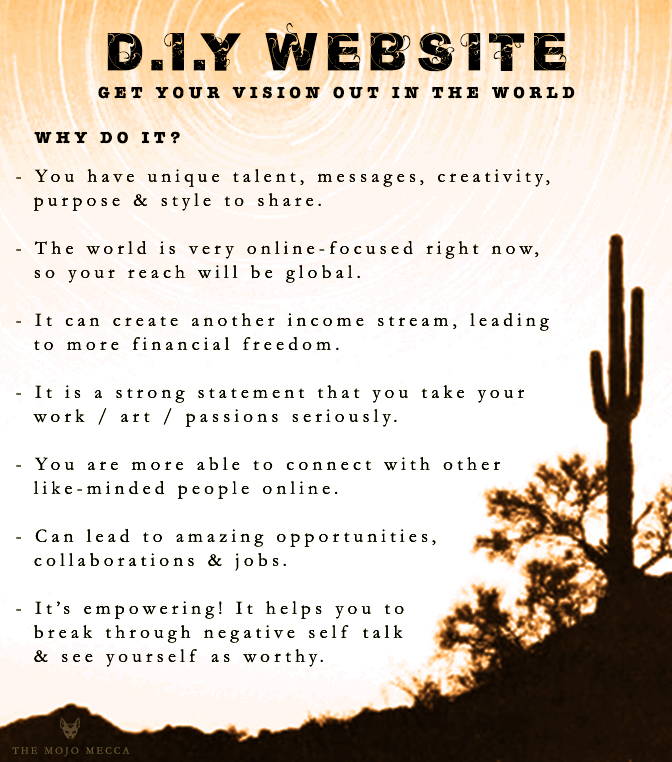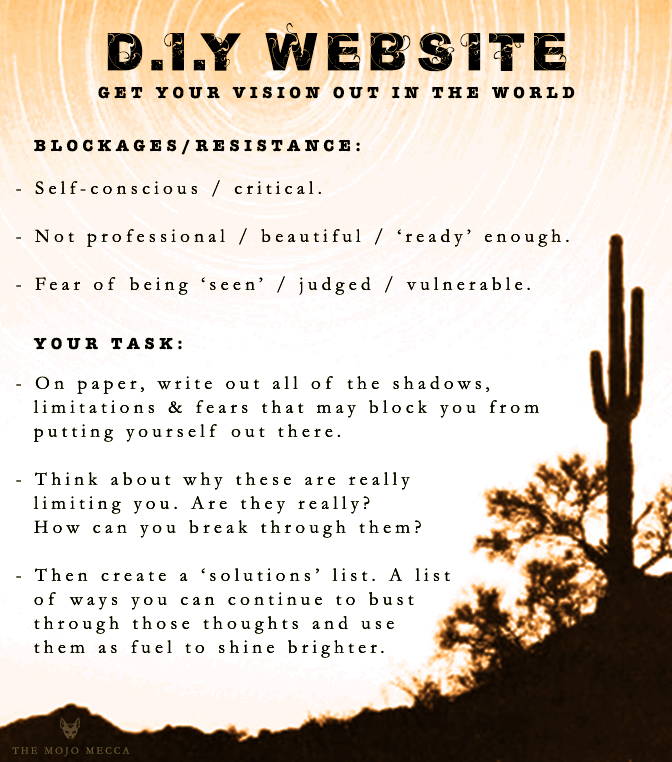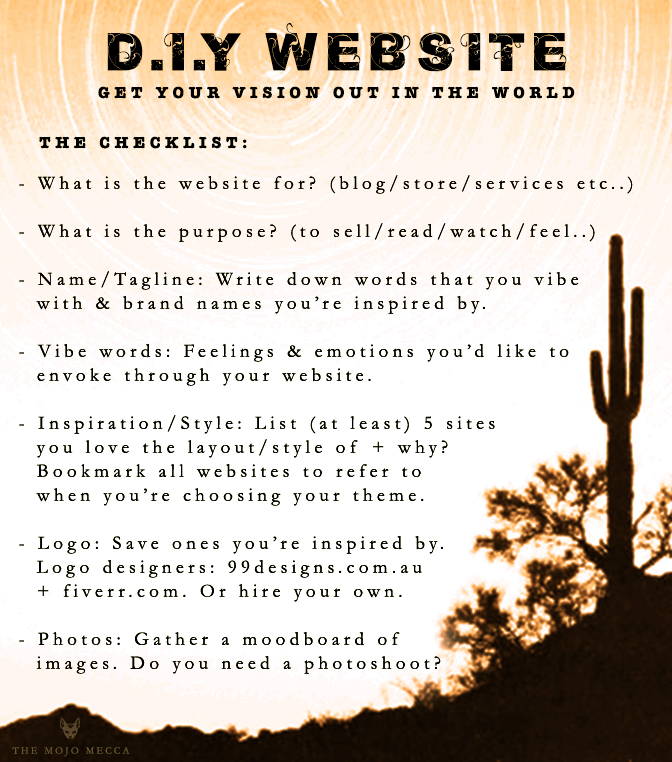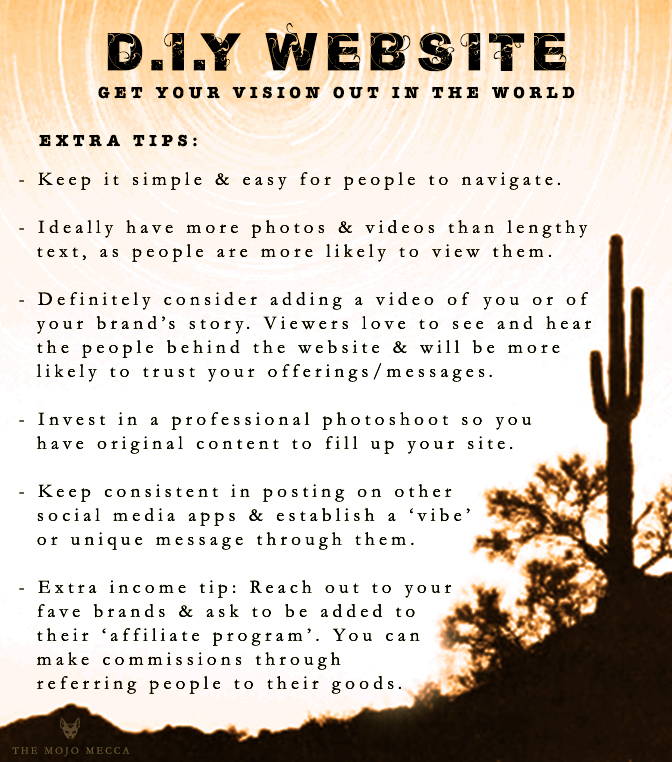 Please email me with any further questions about your website design process.
Also, please contact me about scheduling a Skype session when you're ready to!
Email: themojomecca@gmail.com
With love,
Chloe.